Lens fake subpoena suit against New Orleans DA goes before state appeals court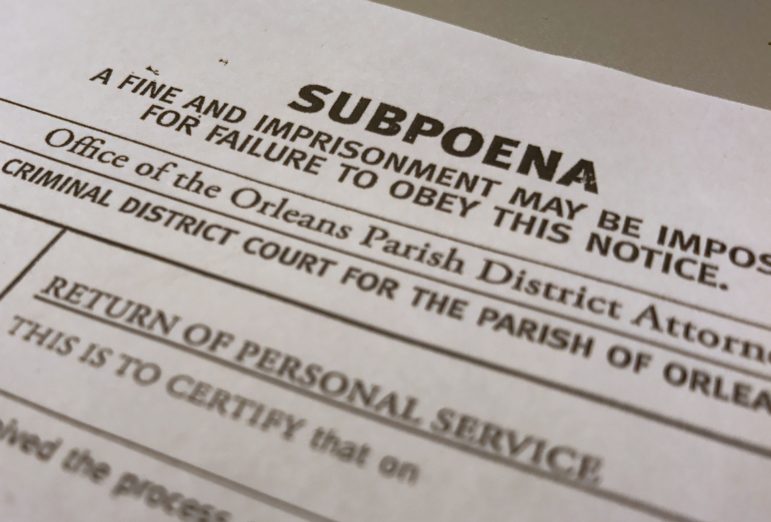 Attorneys for The Lens and Orleans Parish District Attorney Leon Cannizzaro squared off in front of a panel of three Louisiana Fourth Circuit Court of Appeal judges on Thursday.
Cannizzaro is appealing an Orleans Parish judge's ruling that ordered his office to produce 16 months of so-called "DA subpoenas," a term the office used to describe documents purporting to be actual subpoenas, appearing to compel witnesses and crime victims to appear for private interviews with prosecutors by threatening fines and jail time. The documents, however, were legally worthless.
Click here to read the full article.
FOIA; Freedom of Information; Freedom of Information Laws; Open Records; Open Records Act; Public Records; Public Records Law; Sunshine Act; Sunshine Laws